Excursion Benidorm island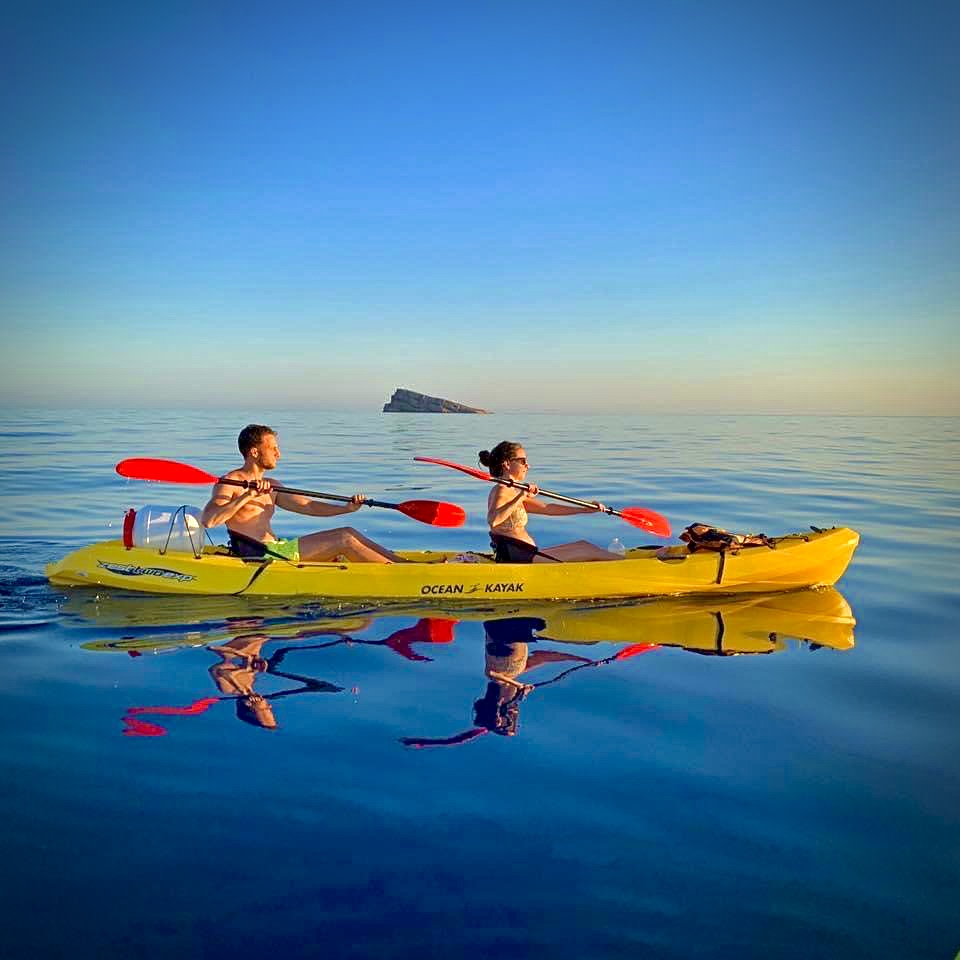 Tags: Benidorm | excursiones | kayak
Only special reservation!
Two miles away Club Nautico de Benidorm is the Isla de Benidorm.
It takes about 45 minutes to get paddling unhurried.
Upon arrival we disembark (essential footwear we can get wet) and a few minutes walk up to the summit.
From there the views are truly magnificent! We can also give us a refreshing swim and snorkel in crystal waters.
A healthy and unforgettable experience!
TERMS:
KAYAK CAPTAIN THE RIGHT TO MODIFY OR SUSPEND THE TRIP BY WEATHER CAUSES AFFECTING SAFETY (WIND STATE OF SEA, ETC) RESERVES returning the full amount.
During the excursion will be respected DECISIONS TAKEN BY THE GUIDE.
Photo Gallery